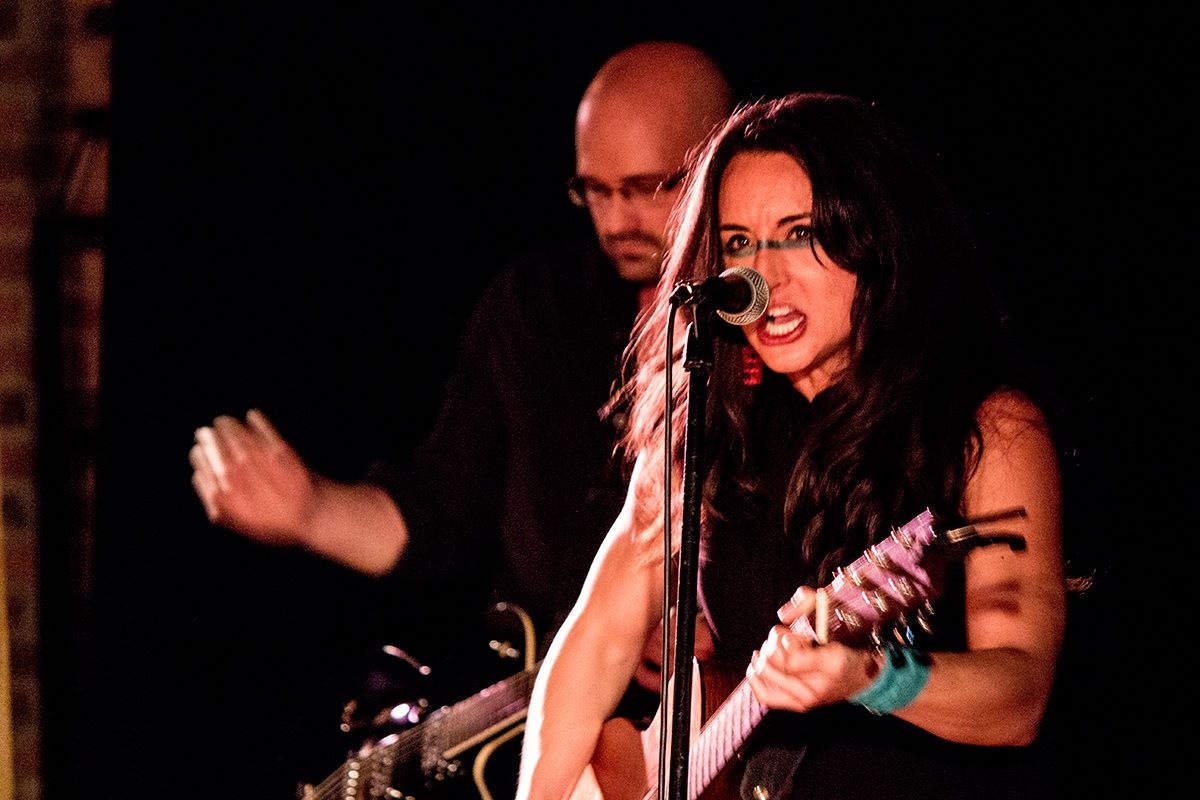 Tour Dates
US Tour Dates**
ON TOUR WITH BLACK SWIFT & GOOD ST. NATHANIEL
AUGUST 19TH - Kansas City, MO - Minibar - 1006 Grand Blvd, Kansas City, MO 64106
AUGUST 20TH - Nashville, TN - The Dent House - Email < katjonesmusic at me dot com > for more information.
AUGUST 21ST - Louisville, KY - Kaiju - 1004 E OAK ST. LOUISVILLE, KY 40204
Spring 2020 European Tour Dates**
Booking Now - Email katjonesandtheprophets@gmail.com for more information!
NOW BOOKING:
If you would like to book Kat Jones or Kat Jones & The Prophets for a gallery collaboration, installation, regular ol' show, or commission please email katjonesandtheprophets@gmail.com
News & Updates
AUGUST 30, 2019
KAT JONES IS EXCITED TO ANNOUNCE THAT SHE HAS BEEN ASKED TO BE A CONTRIBUTING ARTIST AT THE "KEPLER CONCORDIA" PROJECT WITH KELLY SNOOK FROM SEPTEMBER 15-OCTOBER 29TH, FEATURING A LIVE AND IMMERSIVE PERFORMANCE IN PORTLAND, OREGON ON SEPTEMBER 29TH!
FROM THE KEPLER CONCORDIA PROJECT WEBSITE:
"What is Concordia?
Kepler Concordia is a new musical instrument for scientific exploration as immersive experience being created by a team of programmers, artists, musicians, and engineers led by Dr. Kelly Snook, former NASA Scientist and Professor of Media Technology at the University of Brighton.
Concordia Launch Pad Residency starting soon!
Residencies have been awarded for more than 20 extremely talented artists, producers, composers, programmers, storytellers, singers, dancers and designers to gather in Lake Oswego, Oregon at Harmony House's Institute for the Investigative Arts between August 19th, 2019 and October 31st, 2019 to work on Concordia. The goals of Concordia Launchpad are threefold:
To develop and build prototypes of the first Concordia hardware and software modules

To create an immersive experience marking the Quadricentenary of Kepler's "Harmony of the Worlds" and the Bicentenary of the Birth of the Báb to be performed by CLP residents at the end of October in the Pacific Northwest (Portland, Seattle, and Vancouver)

To learn from the process and from each other and to scope and plan the full Concordia development project, which will launch with the public performances
Residents will also benefit from the remote participation of other Concordia team members, who will participate in discussions, lend their expertise, assist in the development, and attend the launch events."
FOR MORE INFORMATION VISIT http://concordia.world
JUNE 15, 2019
AUGUST TOUR DATES WITH GOOD SAINT NATHANAEL AND BLACK SWIFT ANNOUNCED!
AUGUST 20, 2018
WE ARE EXCITED TO ANNOUNCE THE FINAL LINEUP FOR KAT'S EUROPEAN TOUR DATES WITH ORION WALSH AND SALLY GRAYSON OF BLACK SWIFT! VISIT THE TOURS SECTION FOR MORE INFORMATION!
APRIL 25TH, 2018
"THE VEIL"
ON SATURDAY, MAY 5TH AT ABRASIVEMEDIA IN NASHVILLE, TN KAT JONES WILL BE PREMIERING HER NEW ARTISTIC INSTALLMENT, A RESPONSE TO OMARI BOOKER'S SHOW ENTITLED, "I LIVE HERE TOO." A MEDITATION ON PLACEMAKING AND REST, THIS PIECE WILL INVITE ONE AUDIENCE MEMBER AT A TIME TO INTERACT WITH KAT'S MUSIC USING 4 OF THE 5 SENSES (TOUCH, SIGHT, SOUND, AND SMELL). THIS WILL BE A REOCCURRING INSTALLMENT THAT IS PRESENTLY IN DEVELOPMENT FOR A LARGE SCALE UNVEIL IN 2020.
JANUARY 15, 2017
KAT JONES HAS BEEN CHOSEN TO BE A SPEAKER AT WOMEN'S MARCH 2.0 IN NASHVILLE, TN ON JANUARY 20, 2018!!! SHE WILL BE SPEAKING IN THE "ARTIVISM" BLOCK OF THE CONFERENCE ON THE DAY OF THE MARCH. THE TITLE OF HER WORKSHOP IS "!RAISE YOUR VOICE! WRITING MUSIC AS A FORM OF ACTIVISM.
USING MUSIC IN THE WORK OF ACTIVISM IS NOTHING NEW. IT HAS BEEN A TOOL UTILIZED FOR CENTURIES TO CHALLENGE THE STATUS QUO, CRY OUT AGAINST INJUSTICE, ENCOURAGE AND SUSTAIN THOSE STRUGGLING THROUGH OPPRESSION, AND SHIFT THE HEARTS OF THE PEOPLE ON THE SIDELINES. IN THIS WORKSHOP WE WILL COVER A BRIEF HISTORY OF ACTIVISM IN MUSIC AND FOCUS ON THEMES OF WHAT IT TAKES TO CREATE AN "ANTHEM" AND RALLYING CALL. WE WILL ALSO ENGAGE IN A WRITING EXCERSISE TO CULTIVATE "RALLY SONGS" FOR THE MARCH LATER THAT DAY OR TO CARRY WITH US AS WE CULTIVATE MUSIC IN OUR INDIVIDUAL PRACTICES.
TO REGISTER AND ATTEND THIS CONFERENCE PLEASE VISIT: tnpowertogether.org
DECEMBER 24, 2017
MERRY CHRISTMAS AND HAPPY NEW YEAR, EVERYONE!!!
SEPTEMBER 20, 2017:
WE ARE EXCITED TO ANNOUNCE THAT KAT JONES HAS BEEN CHOSEN AS A COLLABORATING ARTIST FOR "HAUNTED," A NEW AND IMMERSIVE PROJECT EXPLORING THEMES OF TIME AND THE GHOSTS OF OUR EXPERIENCES. HAUNTED WILL PERFORM THREE SHOWS DAILY FROM OCTOBER 20-22, 2017 AT TRACK ON IN NASHVILLE AND IS BROUGHT TO THE CITY BY ACTOR'S BRIDGE, ABRASIVEMEDIA, AND FALL.
KAT JONES HAS ALSO BEEN ANNOUNCED AS A GUEST SPEAKER AT ART CAMP ON SEPTEMBER 30 AT NOSSI COLLAGE OF ART. SHE WILL BE SPEAKING ON "RECOVERING FROM BLOCK: HOW TO USE GRIEF TO MOVE YOU FORWARD." VISIT ARTCAMPNASHVILLE.COM FOR MORE INFORMATION AND TO VIEW A TIME TABLE.
SEPTEMBER 9TH, 2017:
KAT JONES ANNOUNCED THE NATIONAL LAUNCH OF DEAR APOCALYPSE (A COLLABORATION WITH LOCAL CONTEMPORARY AND AEIRAL DANCE COMPANY, FALL) A NATIONALLY TOURING PROJECT AT THE 2017 PERISCOPE PITCH EVENT! WE ARE LOOKING FORWARD TO SEEING THE FUTURE GROWTH OF THIS PROJECT. KEEP AN EYE OUT FOR WAYS THAT YOU CAN GET INVOLVED!
SEPTEMBER 8TH, 2017:
CONGRATULATIONS TO KAT JONES FOR HER PITCH AT PERISCOPE 2017, AN ARTISTIC ENTREPRENEURIAL TRAINING PROGRAM IN CONJUNCTION WITH THE NASHVILLE ARTS AND BUSINESS COUNCIL AND THE NASHVILLE ENTREPRENEURIAL CENTER!!